Children's park
The children's skiing park with a ski school in Herlíkovice is a private zone separated from the area with public ski slopes.
The children's park provides high-quality skiing and snowboarding classes for your children, which are based on a comprehensive concept and methodology. The classes are led in an entertaining way by professional instructors, who also introduce many extra activities, such as races and competitions. The surface of the ski school is treated daily to ensure safety and security.
The children's park is operated by Yellow Point s.r.o.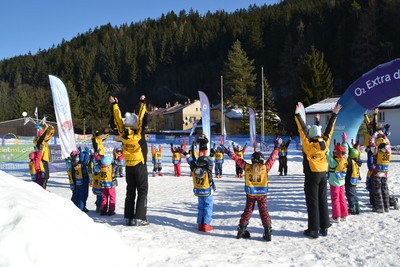 Ski school
For younger children, we recommend skiing classes with a more individual approach. It is safer to let your children learn the basics in an individual class with a professional instructor and after that, they can continue learning in our ski school, where children learn new skills from one another in a group or improve their technique in special classes.
Classes for beginners are always held in the children's park.